Do you have an extended service contract through your auto dealer at time of vehicle purchase?
As an AAMCO customer...
We honor most extended service contracts!
You'll have the peace of mind knowing that we will work with you and your extended service contract or national service contract provider.
We make sure the required repairs are completed correctly and covered by your extended service contract provider.
Not sure what exactly is covered in your extended service contract?
No problem - trust the experts at AAMCO for a free diagnose your vehicle and we'll handle all of the details.
Get the most benefit out of your service contract! Call AAMCO today for more information.
AAMCO Extended Service Contract Partners:
Accelerated Services (ASI)
APCO
Allstate Dealer Services
American Auto Guardian
American Autoshield
American Guardian
American Mercury
AUL
Auto Service Company (ASC)
C.A.R.S.
Care Guard
Century Automotive
CNA National
Direct Buy Auto
Easy Care
Endurance Dealer Services
Fidelity Warranty
First Extended
Warranty Solutions
GEICO
GWC
Intercontinental
Interstate National Dealer Services
Marathon Administrative
MaxCare (CarMax)
MBPI
Nissan Quality Guard
National Warranty
Phoenix American
Premier Dealer Services
Royal Administration
Safeguard Products
Southwest Re
Telematrix
Toyota Extra Care
The Warranty Group (TWG)
US Auto Sales
US Warranty
USP Corp
Warranty Corp
Warrantech
Wynn's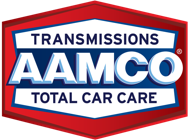 Locally owned and proudly operated by J.J. Fisher

OUR ADDRESS
6696 Miramar Road Suite H, San Diego, CA 92121
View Map
hours
Monday - Friday | 08:00 AM - 05:30 PM

Saturday | 08:00 AM - 12:30 PM

* Please call to schedule Saturday appointment.
SCHEDULE APPOINTMENT